2012-05-26 La Chulapona (Moreno Torroba), Teatro de la Zarzuela (Madrid)

Manuela = Cristina Faus
Rosario = Susana Cordón
José María = Antonio Gandía
Juan de Dios = Carlos Crooke
Señor Antonio =Luis Alvarez
Doña Venustiana = Charo Reina
El Chalina = Jesus Castejón
Don Epifanio = Gerardo Malla
Emilia = Raquel Torres
Organillero = Jesus Alcaide
Lolita = Ana Santamaria
Ascensión = Isabel Gonzalez
Concha = Ada Rodriguez
Ist Guard = Keni Roldan
2nd Guard = Abel Garcia
Manolito = Neric Forcada / Raul Ruiz / Pedro de la Torre
Chico de la taberna = José Varela
Cantaora = Eva Duran
Ganadero = Saturnino Garcia
Maestro Cansino = Juan Rueda
Maravilla = Maria Briones
Guadalupe = Sagrario Mielgo
Engargado de Café = Juan Luis Cobo
Durmiente = Jesus Landin
Plachandoras = Rosa Maria Gutierrez, Carmen Gaviria, Paloma Curros
Zapatero = Carlos Duran
Hojolatero = Pedro Azpiri
Cliente = Gustavo Berliete
Voz Interna = Paloma Suarez
Giutarrista = José Maria Molero
Invitado = Ignacio Del Castillo


Dirección musical: Miquel Ortega

Dirección de escena: Gerardo Malla
Escenografía y figurines: Mario Bernedo
Coreografía: Goyo Montero
Iluminación: Eric Teunis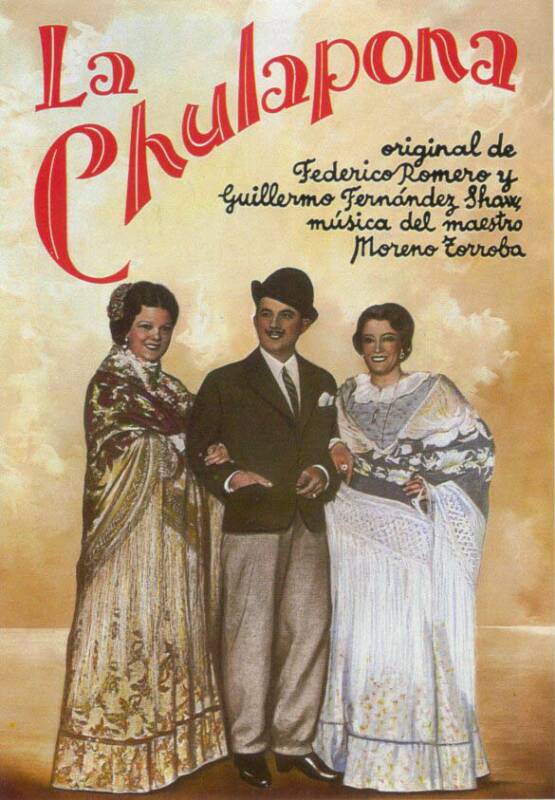 La Chulapona
Del 4 de Mayo al 3 de Junio de 2012 (excepto lunes y martes)
Miércoles (Día del espectador) y domingos, a las 18:00 horas
Funciones de abono: 24, 25, 26 y 27 de Mayo de 2012
Comedia lírica en tres actos
Música de Federico Moreno Torroba
Libro de Federico Romero y Guillermo Fernández-Shaw
Estrenada en el Teatro Calderón de Madrid,
el 31 de Marzo de 1934
Producción del Teatro de la Zarzuela, 1988
Edición a cargo de Federico Moreno-Torroba Larregla
(Ediciones Iberautor, SRL / Instituto Complutense de Ciencias Musicales, 2005)
Yesterday was veterans showing how to sing and act, today was the young and coming up showing their colors. Another Manuela, Rosario and Jose Maria. But still great singing and acting. I was so used to a blond Rosario than I almost missed Susana Cordons entrance. This was another Rosario, but it was hard to tell in which way she differed from Carmen Gonzalez. The young Rosario was not so ironic and seemed softer. Cristina Faus was todays Manuela. Younger voice, and amazing but still I must say Milagros Martin could still be someone that Cristina Faus should look after in order to be even better. Antonio Gandia as Jose Maria was also wonderful.
The whole experience of what a zarzuela is made me think it more like a musical than simply operetta. It is vocally demanding like an opera, expects dancing skills more like in a musical. How I wish I understood Spanish! The dialogue is demanding and singing superb in a zarzuela. It is stylistic and naturalistic in combination. LOVED IT...
OD Travel
Original blog post

For more reviews from my travels, see www.operaduetstravel.com If you want to see more photos from my OperaDuets Travels, go to www.operaduetsphotos.com