2007-11-23 Tosca (G.Puccini), Wiener Staatsoper

Mario Cavaradossi = José Cura
Floria Tosca = Amarilli Nizza
Baron Scarpia = Marco Vratogna
Cesare Angelotti = Boaz Daniel
Der Mesner = Lars Woldt
Spoletta = Benedikt Kobel
Sciarrone = Clemens Unterreiner
Ein Schließer = Goran Simic

Paolo Carignani, conductor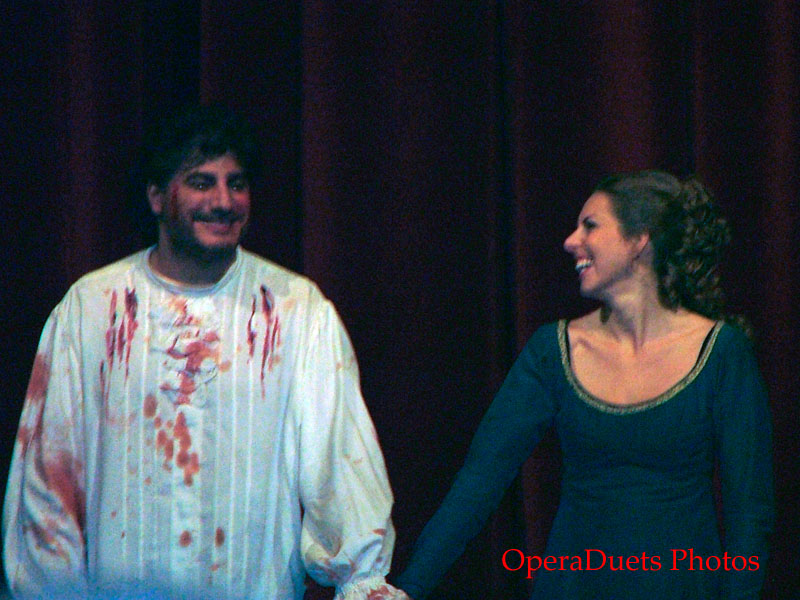 Tosca with José Cura as Mario Cavaradossi.
Tosca no 517:
Inszenierung Margarethe Wallmann
Bühnenbild und Kostüme: Nicola Benois
I missed a great Scarpia, Ruggero Raimondi is always great as Scarpia. Amarilli Nizza was Ok as Tosca. Liked her Vissi d'arte. José Cura and the conductor was not always in agreement. Cura wanted to be faster. He was also acting in a way inconsistent with the times, Neapolitan time. This was a very traditional Tosca with beautiful settings. It was a beautiful E lucevan le stelle. The end duet Tosca/Cavaradossi was great (good). But Nizza could not help herself when she leaped from the castle one might have thought this was one of the first Tosca's in this production, very old fashioned (at least from the -50s). One arm raised....
Original blog post
OD Travel
+
Photos
For more reviews from my travels, see
www.operaduetstravel.com
If you want to see more photos from my OperaDuets Travels, go to
www.operaduetsphotos.com