2015-07-06 Adriana Lecouvreur (Cilea), Opera National de Paris (Opera Bastille)

Adriana Lecouvreur = Angela Gheorghiu
Maurizio = Marcelo Alvarez
La Principessa di Bouillon = Luciana D'intino
Il Principe di Bouillon = Wojtek Smilek
L'Abate di Chazeuil = Raúl Giménez
Michonnet = Alessandro Corbelli
Quinault = Alexandre Duhamel
Poisson = Carlo Bosi

Daniel Oren, conductor

Stage director - David McVicar
Sets - Charles Edwards
Costumes - Brigitte Reiffenstuel
Lighting - Adam Silverman
Choreography - Andrew George

Chorus master - José Luis Basso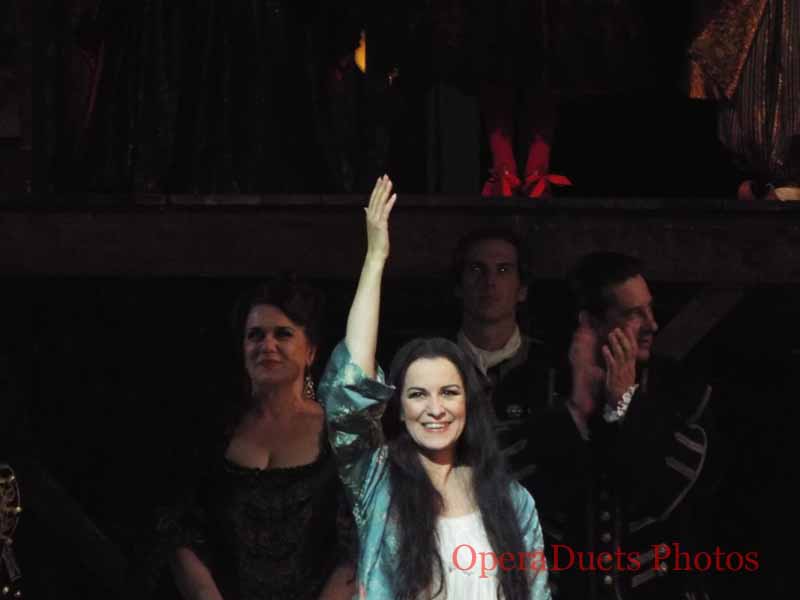 Bravi, tutti! And I did not have head-ache this time. So this time I waited for the artists to come out. Ihad to give up waiting for Angela Gheorghiu.
I can only repeat myself that this was a wonderful, traditional production. I think Angela Gheorghiu was better this day. I think that since I am deaf on one ear it is hard to me get the right sound in my head and something was slightly off in the sound this day but I think it was probably just my deaf ear and that problem.
The audience was definitely different, they were laughing more something I do not like when I am in an opera house enjoying opera. Not that it was malicious the laughter I just found it out of place.
OD Travel & Photos
Original blog post
For more reviews from my travels, see www.operaduetstravel.com If you want to see more photos from my OperaDuets Travels, go to www.operaduetsphotos.com